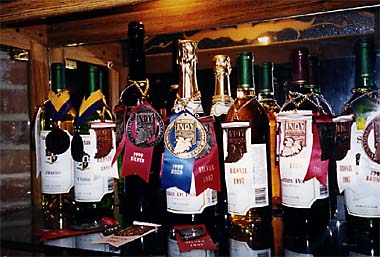 If you are attending a wedding, or are looking for a unique gift for your soon-to-be spouse, consider a case of wine!  Before giving the gift, label each bottle with a special occasion – the birth of the first child, purchase of a new house, 25th wedding anniversary, etc. 
(Be sure to leave a few bottles for "unxepected" joys!)
For a special touch, choose wines from San Sebastian Winery in St. Augustine, or find a local winery when you will be honeymooning.