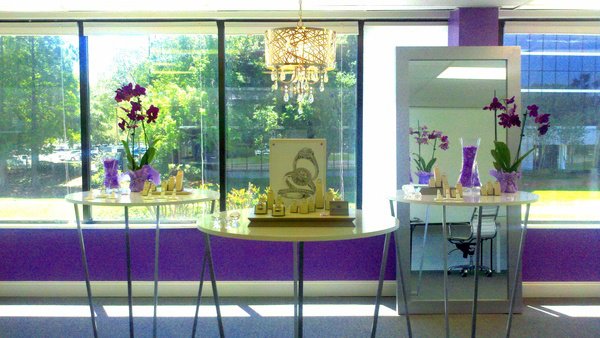 This week, I had the opportunity to meet the lovely ladies at The Engagement Ring Studio. As a small studio, they offer a personal approach to selecting the perfect engagement ring. They work one-on-one with grooms to select the ideal ring for his bride, or custom design one if nothing is "just right."
Rather than a sea of glass cases, the studio has open displays where the rings can easily be viewed, touched, and admired. In addition, they have a selection of earrings, necklaces, as well as non-diamond options.
I was impressed that they are dedicated to designing a ring that not only the bride will love, but the groom will be comfortable with price-wise. Before they even start looking at diamonds, they look at budget. Much better than the guilt-trip guys often get at the major chain stores!
Already have the ring? The Engagement Ring Studio can also help with custom-designed wedding bands and bridal party gifts.  Also, check out their seminars, "Beer, Wings & Rings" where guys can learn how to buy the perfect engagement ring.